SafePro Becomes 6 Time Winner of Angie's List Super Service Award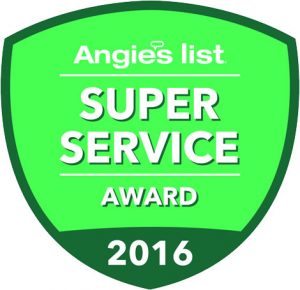 For the past six years, SafePro Auto Glass has been awarded the Angie's List Super Service Award for exceptional customer service. The 2016 Angie's List Super Service Award is presented to auto glass repair companies who care about exceptional customer care and continuous improvement. The Super Service Award is based on the reviews submitted by Angie's list members who have used SafePro Auto Glass for their auto glass repair or windshield replacement needs. Only companies with highest overall rating and customer satisfaction are given the Super Service Award.
SafePro Auto Glass is extremely proud and honored to receive the award in 2016 and has plans to continue providing the best possible customer experience and auto glass products in 2017. To learn more about SafePro Auto Glass click here or schedule an appointment with one of SafePro's certified auto glass installers by contacting us.